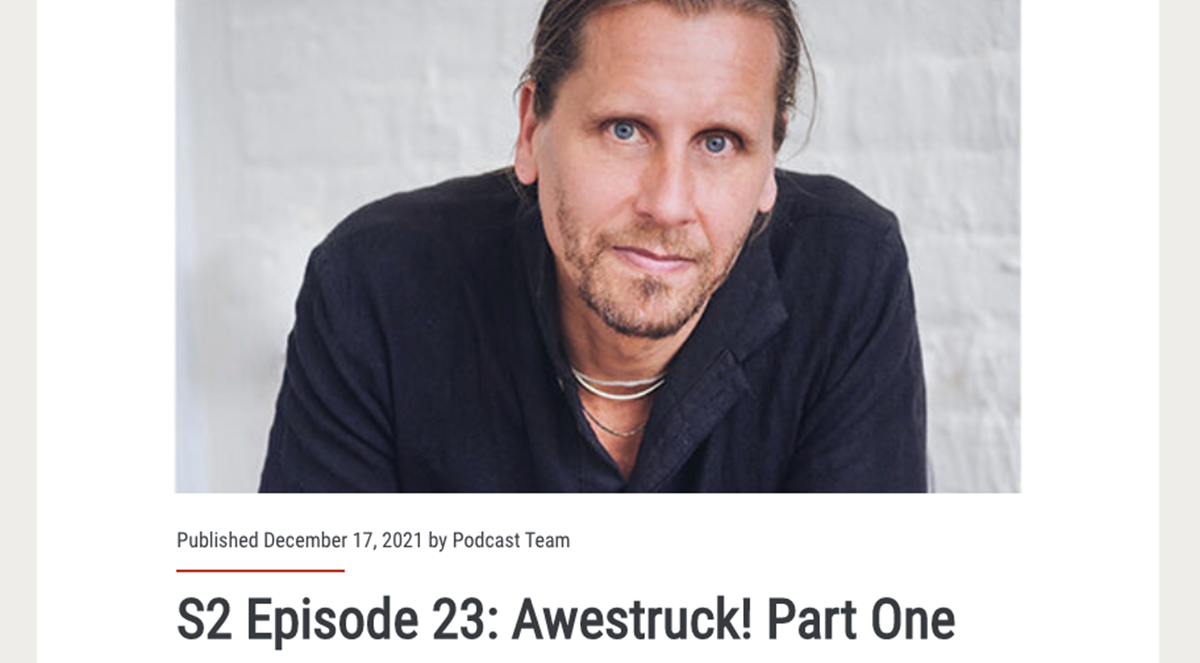 BEAU IS PHIL STIEG'S GUEST ON 'THIS IS YOUR BRAIN' PODCAST
Lab of Misfits' Dr Beau Lotto closes the season of Phil Stieg's podcast with a special double episode exploring the nature of perception and the experience of 'awe'.
Dr Beau Lotto was Dr Phil Stieg's guest on the popular This Is Your Brain podcast. Now in its third successful season, and together with expert guests, Dr Stieg provides a fascinating look into the human brain, taking listeners on a journey that redefines what we know about ourselves and our place in the world.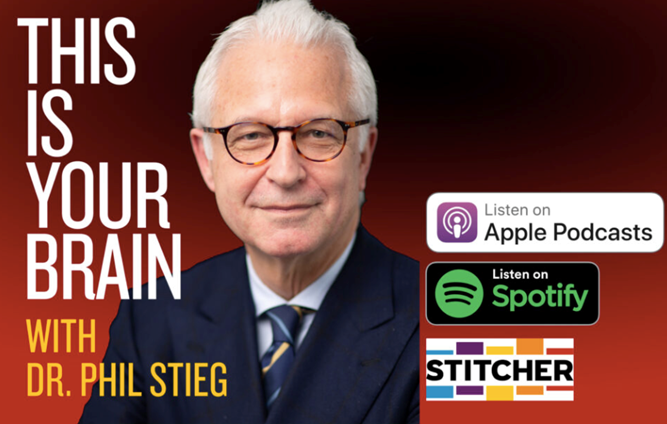 The first of a two-part discussion with Dr Lotto, the podcast explores what awe is? According to Lotto, awe is actually a perception and possibly one of our most powerful. Lotto explains how experiencing awe enables someone to change their view of themselves and their place in the world. Lotto goes on to say, "often it is thought that awe is engendered by something that's grand or massive. But the basis of awe might be more accessible … by finding the impossible in the common." Dr Stieg asks "is awe then a psychological state of being?", to which Dr Lotto concludes "yes. It's ultimately a neurological state …".  
Stieg is interested in how the Lab of Misfit's experiment with the Cirque du Soleil enabled Dr Lotto's Lab of Misfits to measure awe. Lotto shares how people's brain activity and perceptions were measured before, during and after watching Cique's "O" show in Las Vegas. The outcome of the work was that "we were able to predict whether or not people were experiencing awe to an accuracy of 80 percent. We could actually brain read!" The relevance is not just enabling even more awe-inspiring performances, but also a deeper understanding of the narratives and trajectories that inspire awe.
Lotto goes on to describe how people who experience awe not only increase their prosocial behavior and tolerance to risk, but also their willingness to sit with uncertainty. "All of which seems remarkably positive. But it can also be weaponised." Lotto explains, "[if] you put people into a state of wanting to take risk [and] becoming connected to all those around them, then they can become susceptible to suggestion". "Like a mob?" Stieg asks. "that could be a mob" agrees Lotto.
Stieg asks "​​of what use is [awe] for us as human beings?" Lotto responds with "there are a number of pragmatic uses and there are more philosophical psychological uses. We could use awe to actually increase people's toleration towards difference. When experiencing awe, differences between people become irrelevant because awe enables us to embrace, appreciate and celebrate diversity and difference. Awe-inspiring artistic, musical, theatrical experiences or awe-inspiring natural experiences enable us to expand because of difference.
To listen to the podcast, This Is Your Brain: Awestruck! (Part One), click here.
Written by: Hannah Marshallsay

PLEASE CONTRIBUTE BELOW AND SHARE THIS WITH OTHER MISFITS IN YOUR LIFE
Find out more
---