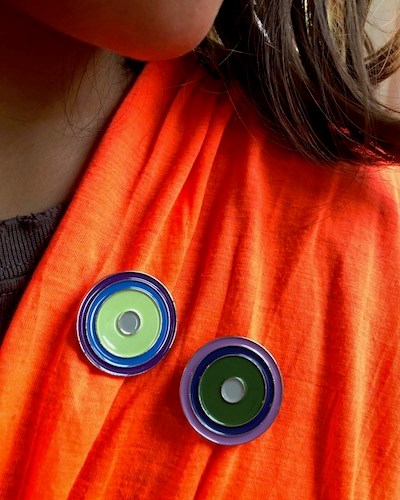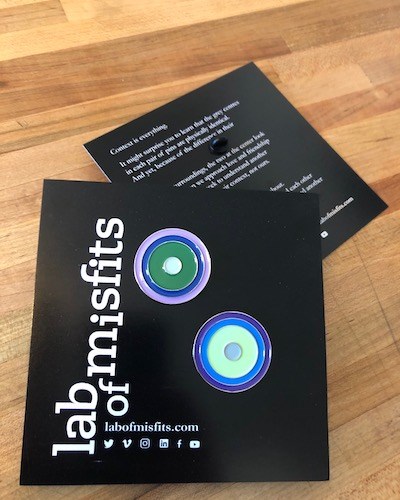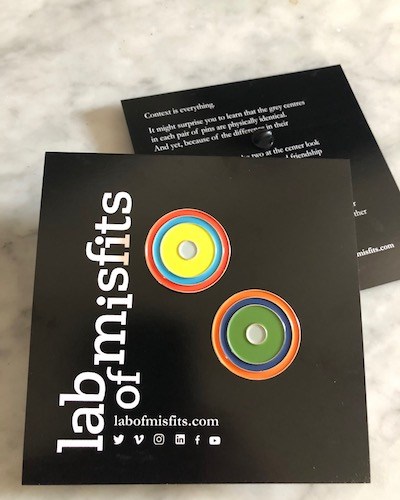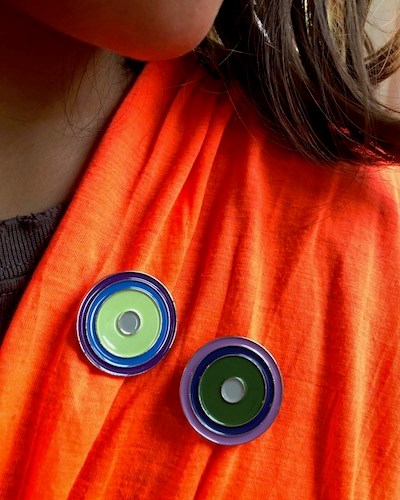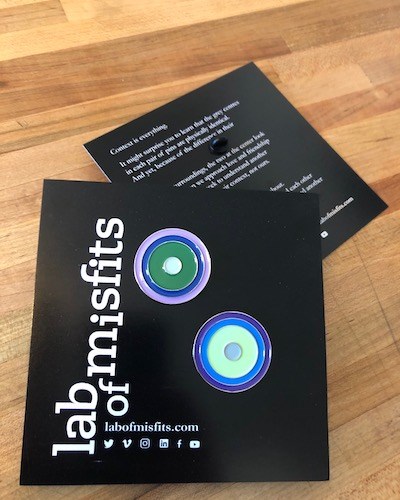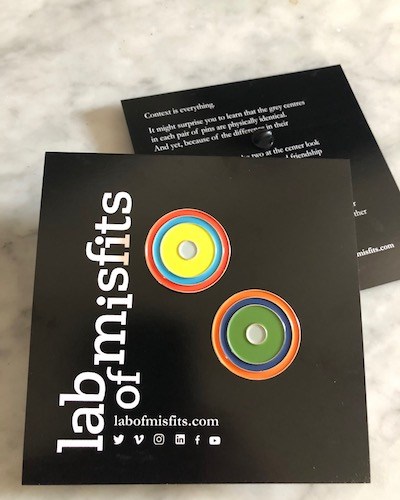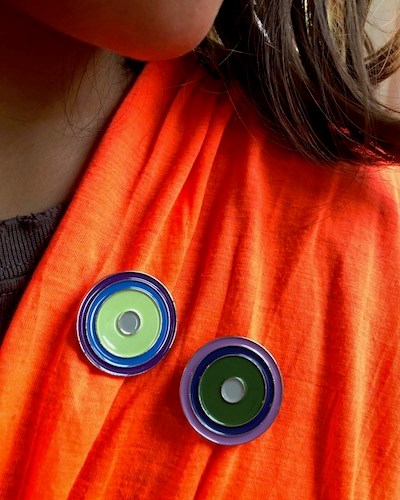 Partner Pins
Overview
Context is everything.
It might surprise you to learn that the grey centres in each pair of pins are physically identical. And yet, because of the difference in their coloured surroundings, the two at the center look different.
When we approach love and friendship with empathy, we seek to understand another person according to their context, not ours.
Share a pin with someone you care about. And next time you are in conflict, remind each other that conflict offers the potential to understand another person's contextual nature.
Price: $16.00 for two pins.
Other Related Products
Deviate
BY BEAU LOTTO
View Product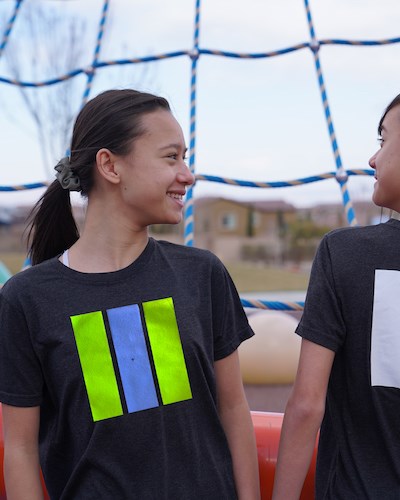 T Shirt (Afterimage Bars)
Youth Clothing
View Product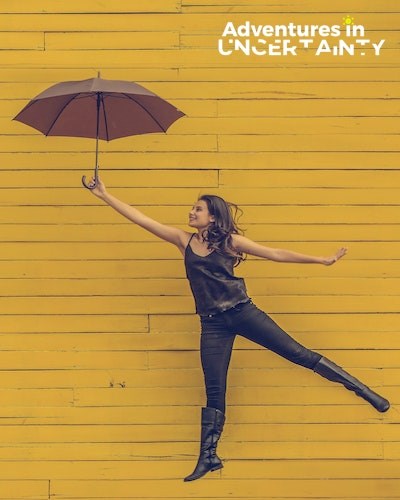 PERCEPTUAL HEALTH 1-ON-1s WITH BEAU
1-ON-1 Sessions
View Product