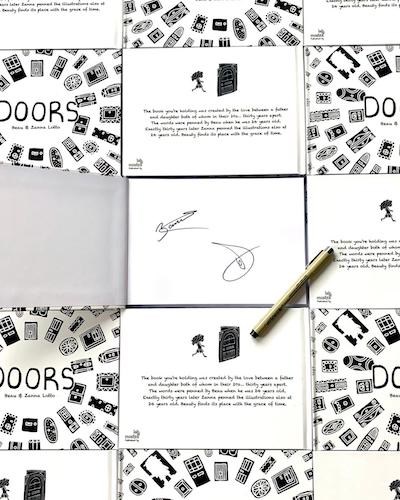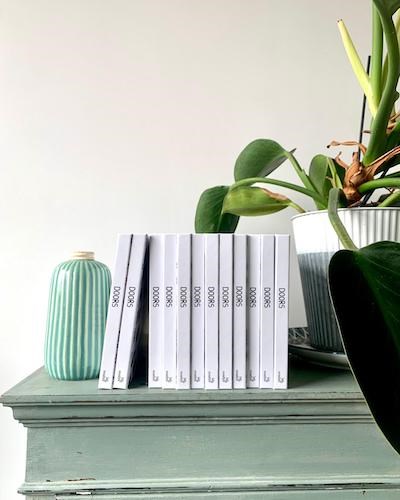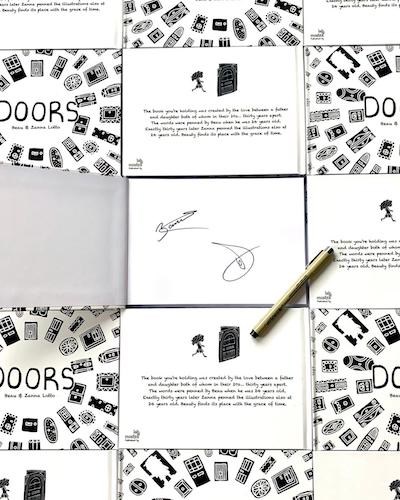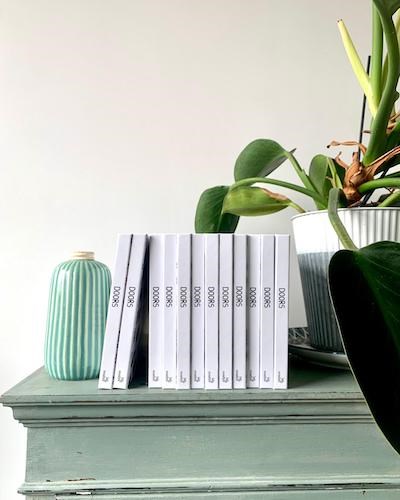 Doors
Overview
This exclusive, limited run of 100 books is signed by Beau and Zanna.
Doors was created by the love between a father and daughter. The words were penned by Beau Lotto and the illustrations by Zanna Lotto. It's the first book published by Misfit Publishing.
A girl of great curiosity and openness is empowered by possibility... by so many doors!
But with each door comes anxiety. The anxiety of loss not gain. FOMO's curse! When we live life trying to keep doors open for fear of missing out, doors will close. If you truly want to live life beautifully, you need to make choices. Not with certainty, but with uncertainty. Not with confidence, but with courage.
True courage is to choose to step forward across the threshold without knowing where your steps will lead on the other side. But how? How can you escape FOMO's curse?
Beau's mum and Zanna's grandmum has the answer. Her 13 words to live by: "Life is a series of choices and the essence of life is love". In a time of increasing anxiety, this fable reminds us that taking agency in our choices and ownership of their consequences is essential if we are to live life well.
"I love the curiosity, which makes you use your imagination much more. I like how it shows the doors as what could be known as anxiety doors. I love how simple but effective the illustrations are, because some things can be hard to understand. The book shows how hard it would be to escape from FOMO'S curse. AND I love the final bit saying how  the book was created. I hope you like my opinion."
A review by Iris (11 years old)
Price: Per copy signed by Beau and Zanna £18.00.
Other Related Products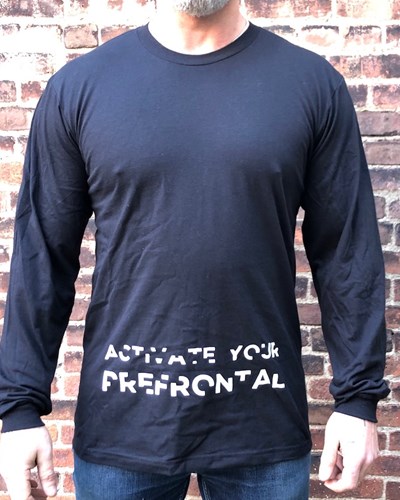 T Shirt (Activate Your Prefrontal)
Adult Clothing
View Product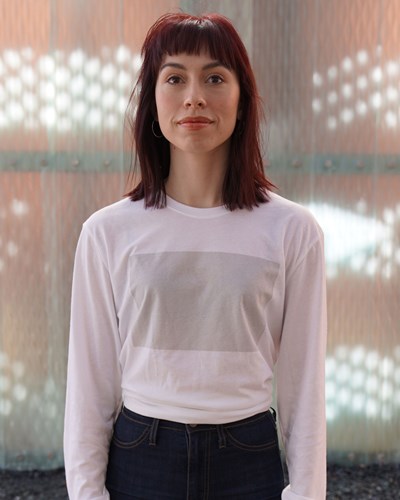 T Shirt (See The Grey)
Adult Clothing
View Product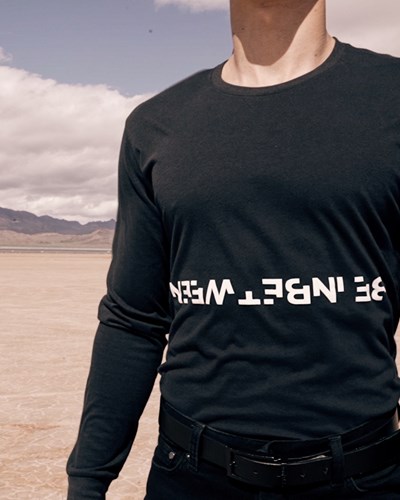 T Shirt (Be Inbetween)
Adult Clothing
View Product