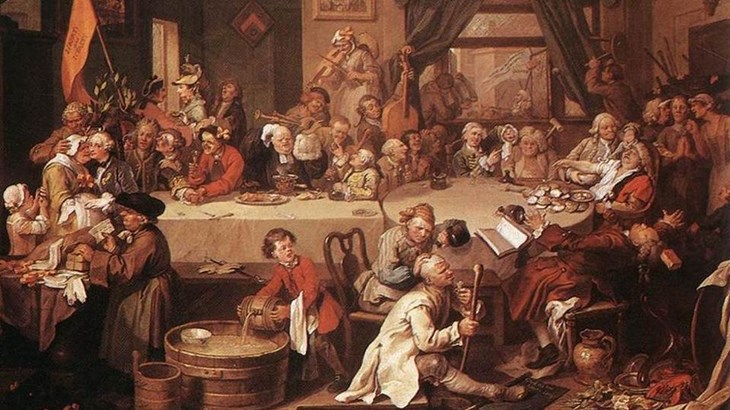 GATHER AROUND A TABLE
The first in our series that explores the importance of food and cooking for creating positivity during uncertainty, our guest Nino Asaro - friend of the Lab, amazing chef and importer of the finest Scilian olive oil - describes what it means to gather around a table.
"A tavola!!", "Dinner is ready!!" "La comida esta lista!!" are only few of the thousands of exclamations that bring us joy. The joy of talking, joking, fighting and loving. Food functions as the base of human existence. From a birthday celebration to a funeral, food bridges community and fosters conversations.
The World has drastically changed. We are incurring a time of uncertainty, insecurity and fear. An extremely negative sentiment has spread across our households, one that perhaps has made us realize the flaws in our societies. This pandemic forced us to practice social distancing: an action, that in it of itself seems very inhuman. We crave connections more than anything, but for the greater good of society, most of us are practicing self isolation (either alone or with our families).
However, in a strange way, such a disaster also has the potential to unite people more than divide. Kitchens that had become marble statues are lit again, tables that only enjoyed the company of a cup of coffee are now filled with full meals, fridges have kicked the beers out and made more space for produce. We, home cooks, are becoming executive chefs of our households. We have started to burn our forearms, cut our fingers and overcook our pasta. Yet - ideally - we laugh, we eat and enjoy our mistakes. Finally, and this is the essential point, we gather. We gather around a table, we start speaking to food, and listen to it speak back. Cooking and eating together gives us the opportunity to truly sense the other person, we sense their tone of voice, their facial expression, their touch as well as their needs, the flavours they like and don't like. To truly understand another person is to understand their context and contextual nature, and kitchens have now become the frame of reference. The fire from which we cook food and tell stories throughout our evolution is the place we learned empathy for the members our family, as well as for friends and relatives. 
For tens of thousands of years, cooking and eating have been(and still remain) the cornerstones of human civilisation, indeed our existence. Through sharing food, we came to see the mind of 'the other' through storytelling, thus creating the possibility for expanding our empathy. We learned why each person is unique and how to treat them accordingly. 
The brain evolved to continually redefine normality, and we are adjusting to a new normal. One where appreciating a meal around a fire brings us more joy than watching the rise and fall of the stock market. Positivity has risen out of a primary need. One that was lost, forgotten, or perhaps avoided. Tables have become altars, at least for the lucky of us who are able to celebrate health and uplifting hopes for the future. Food is positivity. Something that was once taken for granted, has now become our anchor of savior. As we gather tonight in our respective kitchens let's cook, let's enjoy the company of those around us and let's yell "Dinner is ready!!"
You can follow Nino on instagram here and enjoy his recipes and positive food stories for yourself.

Don't miss Nino's second blog in our Cooking Though Uncertainty series coming soon….
Written by: Nino Asaro.
Find out more
---